D5 Software Solutions
The Paperless Tourney
software for running completely efficient tournaments
Kapwrestling Live Results
software for fan friendly way to follow all tournament results
mobile software for fan friendly way to follow all tournament results
D5 Open Registration
software for registering competitors for tournaments
Score Books
software for running dual meets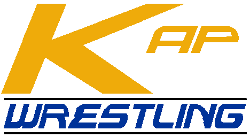 Tournament Management Options
Full Tournament Management
To Ensure top quality events: we work with your team and ours to manage everything from roster entry, weigh ins, bracketing, live results, and scheduling.
Partial Tournament Management
This is our most common option: Your team manages the venue, officials, weigh ins, contacting teams. We manage roster entry, bracketing, and live results.
Equipment Rental / Software Licensing / Training
You can rent our equipment (or acquire your own), license the software, we train your team and you run the tournament
Tournament Management Partners
Sikora Soft Systems, Kapwrestling TMS, West Coast Wrestling ; Alex ____
Schedule
The complete tournament solution package. We keep fans, coaches, wrestlers coming back year after year!